There's something new in the air in the world of ceramic tiles, and on this occasion innovation has ventured beyond the collections themselves.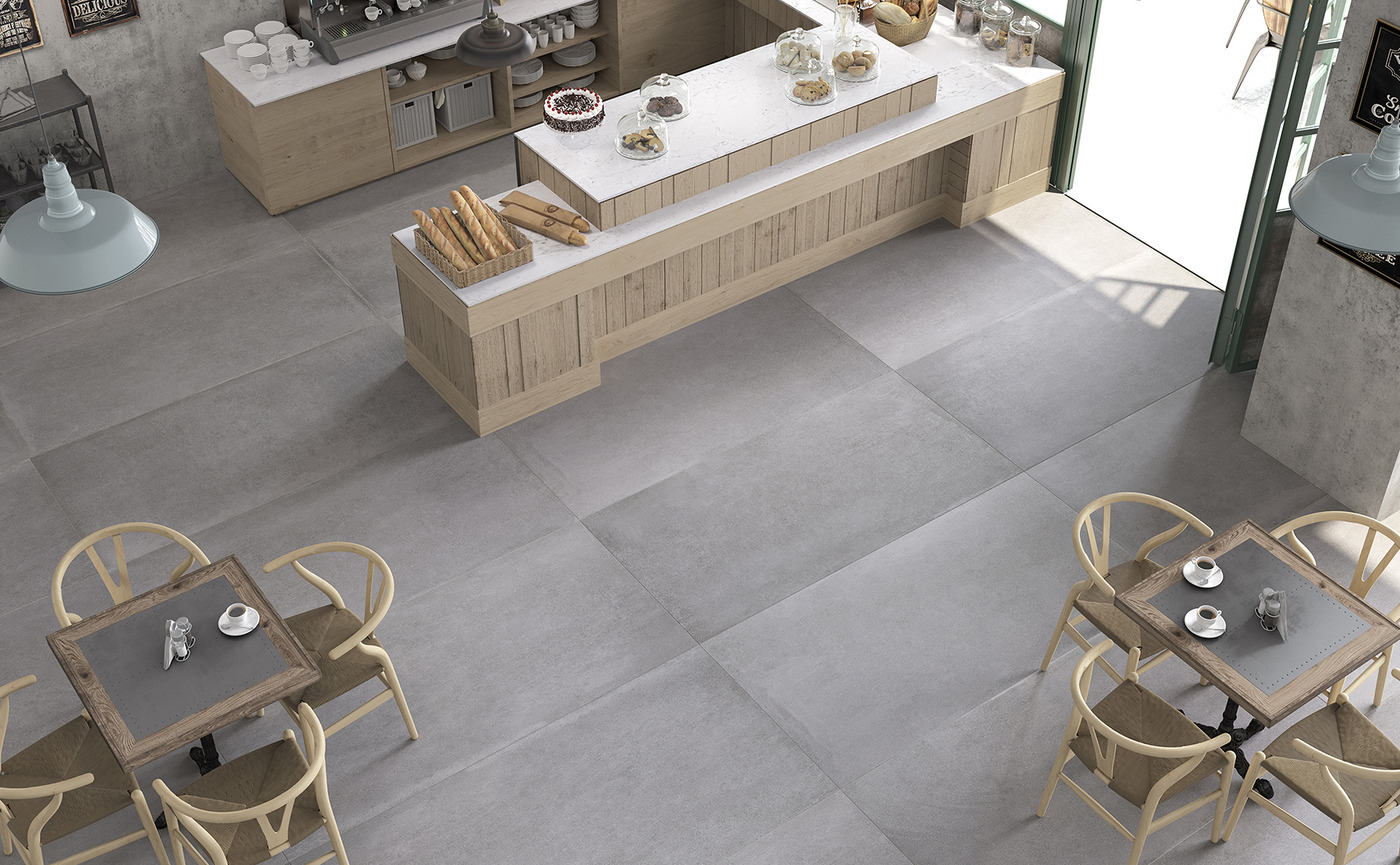 This season Keraben Grupo has focused on positioning ceramic tiles amongst the market's most versatile materials, surprising with fabulous formats, eye-catching finishes and superb designs.
NEW FORMATS
On this occasion, Keraben Gruop presents a new Premium range of formats, under the "Convenient Large" name. These porcelain tiles, in a choice of a 150x75cm, 150x37cm or 150x24.8cm format, feature in the Track, Evoque, Woodtime, Savia and Uptown collections.
Rounding off this new line of products is the biggest decorative porcelain wall tile on the market, in a 150x37cm format. Thanks to its relief pattern, textures and shade variation, it is all set to play a starring role in architectural and interior design projects.
NEW FINISHES
Not content with this, Keraben Grupo is also launching 3 new finishes, developed in-house using pioneering techniques in the tile sector:
Antislip Shoeless Technology. A new and improved version of antislip porcelain tiles featuring a roughness that is imperceptible to the touch.
Honed finish. This exclusive finish, the only one of its kind currently available in the sector, creates a honed effect with an incredibly silky texture.  This finish can be found in the Brancato and Palatino collections.
Soft finish. An outstandingly smooth matt lappato finish, available in collections featuring relief surfaces.  Check out this finish in the new Spatula collection.