Wood has traditionally been a classic element of interior design and architecture due to its capacity to create attractive and eye-catching settings. The sense of comfort it generates, together with its natural features, make it an extremely popular option as a floor covering for all types of rooms.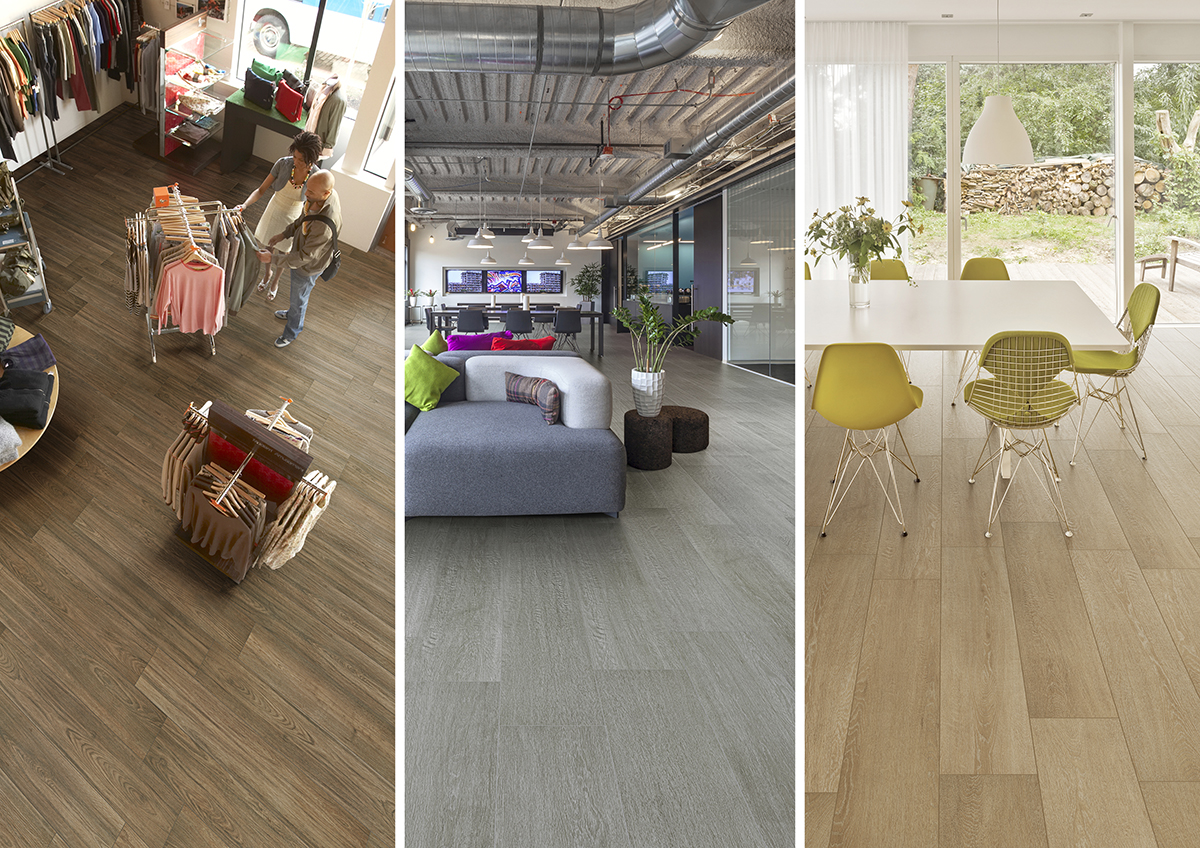 Its appearance lends a delightfully natural and serene presence to any room, making them look and feel like authentic spaces for living.  Yet there is much more to wood than this. Its flexibility makes it ideal for contrasting and combining with the full range of styles: Nordic, rustic, industrial or classic.
These are precisely the reasons why this material is the obvious choice for countless business premises, homes and restaurants when embarking on a new project or renovation work.
However, in addition to ensuring a natural look that is pleasing to the eye, floor coverings must be both long-lasting and highly functional. They must be easy to maintain and clean, as well as being able to cope with high traffic levels of all types.
In this sense, wood effect tiles are a sustainable and efficient solution due to their natural features and unmatchable stylish appearance, combined with minimum maintenance requirements.
Thanks to cutting-edge technologies in ceramic tile design, all the warmth and personality of wood can now be accurately reproduced, reflecting the shading, textures and finishes of real wood.
Taking these concepts as its starting point, Keraben Grupo has launched two floor tile collections inspired by sophisticated and serene woods featuring multiple designs for each piece that guarantee settings filled with natural beauty in any space.
The Savia collection by the Keraben brand seeks to create authentic and simple yet innately stylish spaces from a perspective of calm serenity. In turn, Woodtime collection, included in the Metropol brand, aims for the perfect combination of tradition and contemporary style, bringing its own unique charisma to rooms.
Both come in a large 150x24.5 cm format in the style of natural wooden planks. They offer a full range of solutions for creating a sense of continuity from interior to exterior thanks to the two finishes available: natural and non-slip.
In addition, the collections also include a large number of special pieces such as skirtings, steps and stair skirtings, providing beautifully simple solutions when planning all types of spaces and ensuring that all the surface coverings project a sense of authenticity, warmth and stylish sophistication.