This year Keraben Grupo will travel to Coverings 2022, which will be held from 5-8 April in Las Vegas, Nevada (USA). A great global showcase where the company will unveil its ceramic collections for 2022, united by innovation, design and naturalness. A tribute to ceramic customisation and the essence of design. The company will present its extensive catalogue of new products, including its two new marble collections, Idyllic by Keraben and Mystic by Ibero, due to be launched at this event.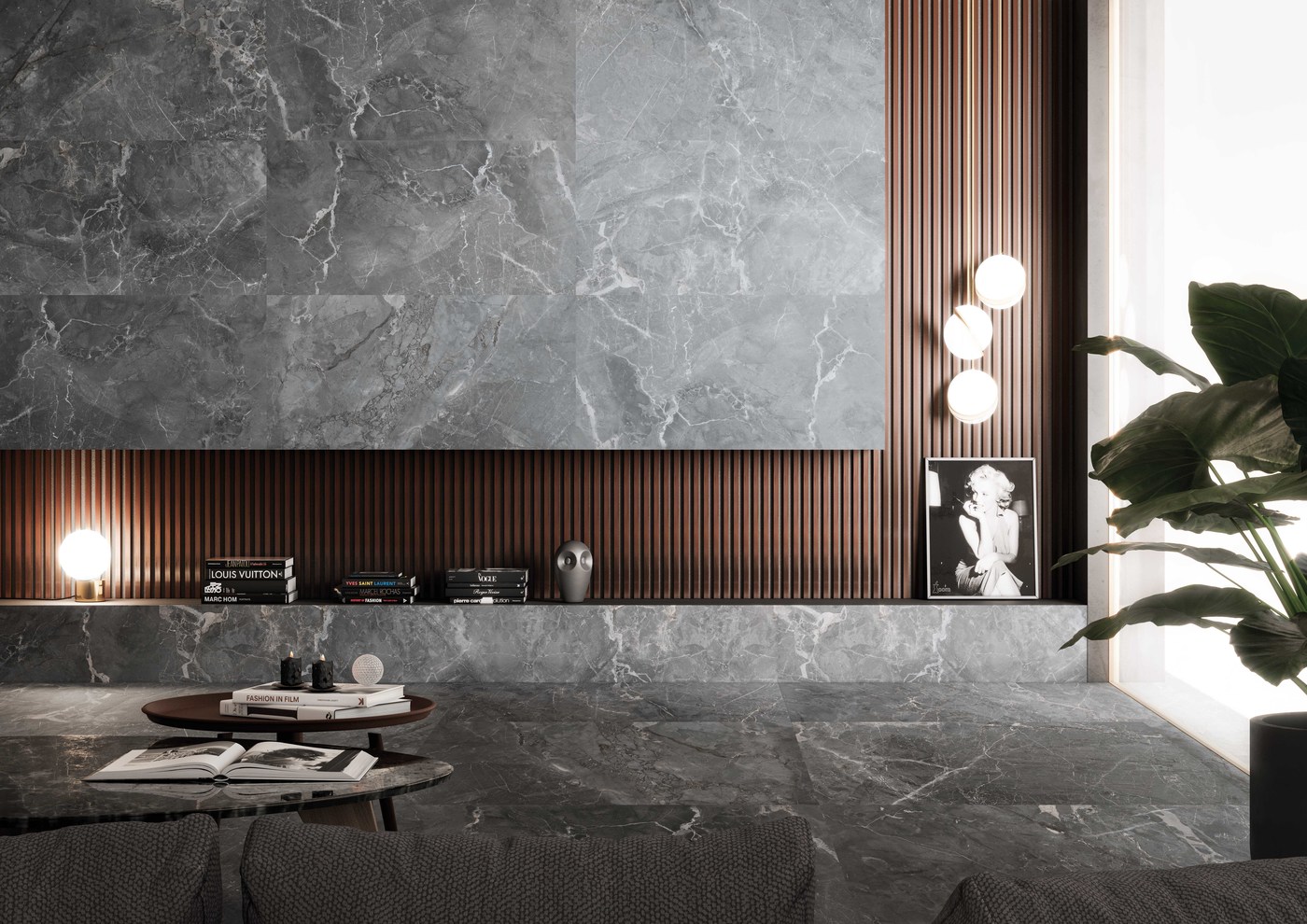 From 5-8 April, under the creative concept "A reflection of you", Keraben Grupo will turn its stand into a design showroom where visitors to the trade fair will not only be able to discover the latest innovations in ceramics and trends in the sector, but will also be able to immerse themselves in a memorable sensory experience where they will see their true essence reflected in spaces that serve to mirror their emotions. Keraben Grupo's stand at Coverings will become the perfect place for professionals to find inspiration for their upcoming projects. A unique space of creation and trust.
"A reflection of you" is the inspirational message of Keraben Grupo that will highlight the intentionality of each of its trademarks. Keraben is the reflection of that more sophisticated side that people harbour within, of the desire and the purest elegance that one seeks to achieve through design; Metropol is the alter ego of those who are not driven by fashions, but are themselves the ones who create their style through a unique and bold attitude; and Ibero is the impulse that drives people to explore their creativity beyond established limits.
The Idyllic collection by Keraben and the Mystic collection by Ibero are among its stellar products. Both proposals are synonymous with elegance and exclusivity. Past and present merge together in a melting pot of colours, finishes and textures, inimitable in the world of architecture and decoration.
The Idyllic by Keraben marble collection recaptures the essence of this noble material with six different proposals that offer the perfect aesthetic solution for interior design projects with an impeccable style and an immersive design. Their evocative veining adds beauty and character to rooms; gentler graphics bring subtlety and elegance. Available in three different finishes – Starlight, Honed and Vecchio – the Idyllic marble collection is a real tribute to the sensory aspects of nature, yet with all the technical advantages offered by porcelain. The collection features different designs and colours to suit all tastes; Calacatta Gold, Brecciate Visón, Fior Di Bosco Grey, Oxford Grey, Statuario White and Aura Black.
Mystic by Ibero. The Mystic marble collection is inspired by the stone from the finest quarries on the planet, replicating all the beauty and tonality of the natural stone with the technical advantages of porcelain. With a wide variety of options that combine different tones and graphic effects, and thanks to the high gloss polished finish of Starlight, the marble in the Mystic collection is an ode to elegance and grandeur.
In addition, each of these options is complemented by decorative features from Art and Decor which range from geometric compositions that add strength and dynamism to the subtlest of floral patterns that bring a touch of elegance and distinction. The collection is presented in a wide chromatic palette with a range of oversize designs, capable of adapting to different styles and pleasing a wide range of preferences. We encounter the Borghini Gold, Invisible White, Fantasy Silver, Saint Laurent Noir and Occitanie Beige designs.
Metropol also has a strong presence in this event through its Chrome and Leira collections. Chrome, inspired by the fusion of metals, is a ceramic with great character that innovatively reproduces a metal sheet that brings the industrial style to the world of interior design. With a gradient tone, its pieces cover floors and walls with soft metallic reflections that lend strength to any room.
While Leira manifests the sobriety and versatility offered by slate. A collection inspired by a river that flows harmoniously through a natural landscape rich in this type of stone. Leira is synonymous with effortless style, the innate elegance that comes from nature and that masterfully adapts to contemporary spaces as well as and rustic-style settings.
While perusing this open stand, the visitor will discover the new collections united by elegance, beauty, avant-garde, personality and extreme quality. A range of proposals capable of reaching all sensitivities, the result of careful work and a reflection of this company's professionalism.