For this edition, Keraben Grupo is moving to an exhibition space of 1,000 m2 dedicated exclusively to the company. It is Pavilion 6Bis - Stand A1, where our stand for Cevisama 2023 will become, after the event, our new showroom for the rest of the year at Feria Valencia. This new exhibition space at Feria Valencia is called "The Square", a nerve centre for the three brands (Ibero, Metropol and Keraben) and a meeting point for Keraben Grupo's customers.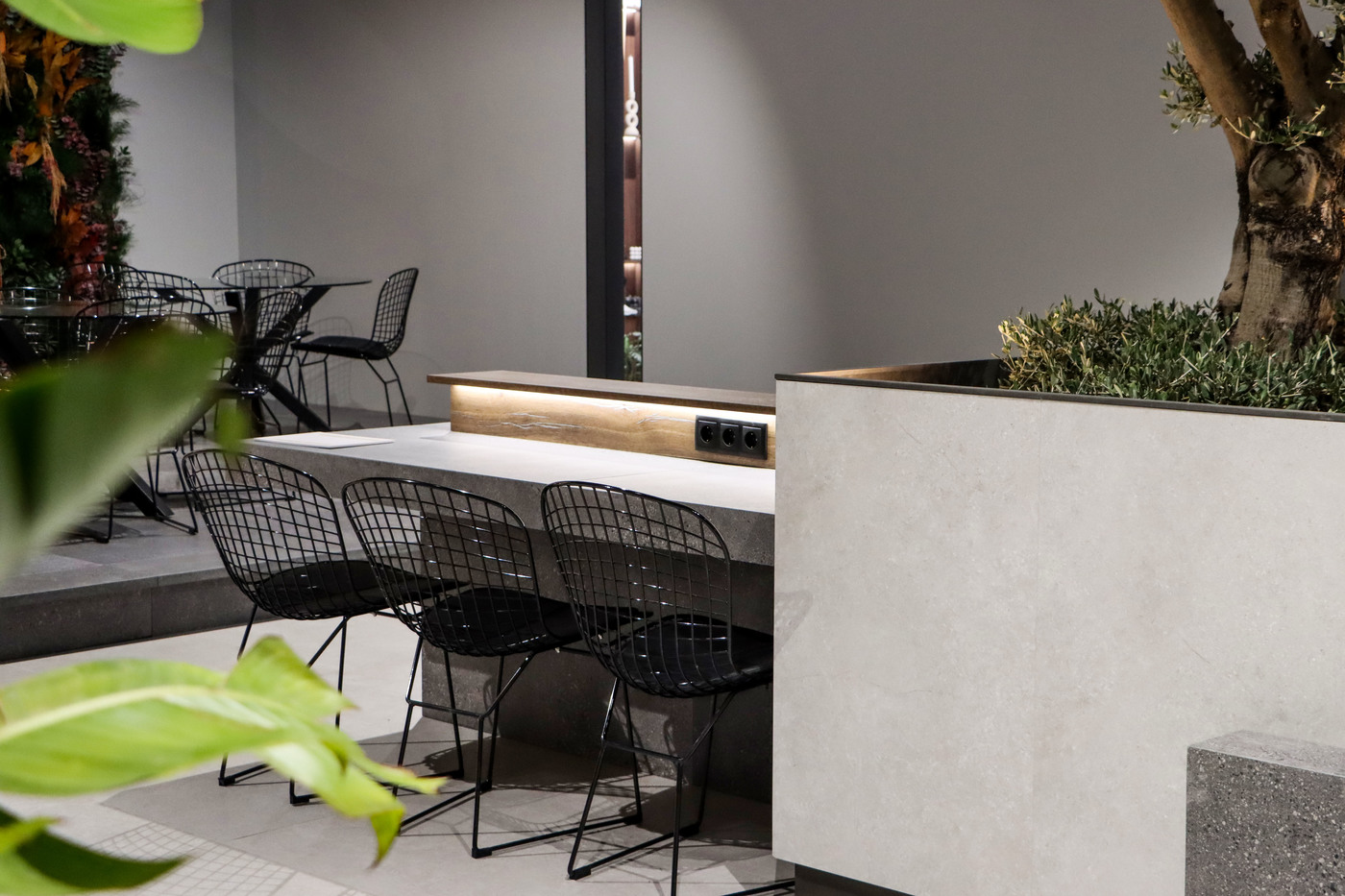 At Cevisama 2023, Keraben Grupo will present its big bet on ceramic collections for 2023. "A Reflection Of You" is the creative concept that accompanies this proposal, where innovation, design and naturalness are the predominant characteristics of a personal and unique attitude. A range of collections that are an ode to life, nature and beauty, focused on the new needs of homes, of people's lives and based on a very clear work philosophy: "If we can imagine it, we can do it".
And it will do so through its new exhibition space called "The Square", which recreates a residential area with a central square, where the three brands are represented by three different homes, reflecting the value of Keraben's elegance, Metropol's style and Ibero's creativity. These homes are a reflection of the ideal spaces of the brand's customers, who will be able to see "in situ" how Keraben Grupo can make their dream spaces come true.
Keraben is the reflection of the most sophisticated side we all carry inside: desire and elegance in their purest form, achieved through design; Metropol is the alter ego of everyone who rejects being ruled by trends - those of us who want to set our own, through a rebellious, unique and bold attitude; and Ibero representing our drive to explore our creativity and break through the established limits.
Brands and Collections
Keraben
The Keraben brand presents two very special novelties, Idyllic and Universe, ready to become the muse of designers, architects, artists and people. Marble and metal create a proposal in which elegance, beauty and extreme quality make it a unique focal point.
Metropol
Metropol's unique, timeless and everlasting personality and style is reflected in its Charisma and Arduin collections, where avant-garde, dynamism, charisma and style are conveyed in its ceramic proposals.
Ibero
In the case of Ibero, the brand introduces sensitivity, authenticity and creativity. An adventure for the customer; a challenge, a new discovery of pieces that stimulate all five senses and lend a sensorial nature to homes. The Mystic, Matisse and Boulevard collections: cements and stones that pave the way for new textures and designs without being afraid to experiment.
Best Flooring of the Year
Keraben Grupo will also be presenting its Starlight high gloss polished finish, which has been voted the best flooring of the year 2022 by Interiores magazine It is a high gloss polished finish that we can claim is one of the brightest polished porcelain tiles on the market and also has a high wear and stain resistance that makes it unique in the current range.
A finish that goes a step beyond the high-gloss proposals and which results in mirror-effect surfaces of great quality and sharpness, where the reflection becomes the soul of the product, offering a uniform glossy finish over the entire surface.
The innovative technology applied enhances the product's final finish, both in terms of brightness, resistance, safety and stability.
Starlight has been applied to various Keraben Grupo collections, specifically Idyllic and Universe by Keraben, Mystic by Ibero and Charisma and Chrome by Metropol.