For yet another year, Keraben Grupo has taken advantage of Cersaie, the leading international ceramics trade fair, to present its latest innovations. Keraben Grupo's ambitious proposal, which includes solutions for every need and answers for a whole range of sensibilities, has surprised with its versatility, design and innovation.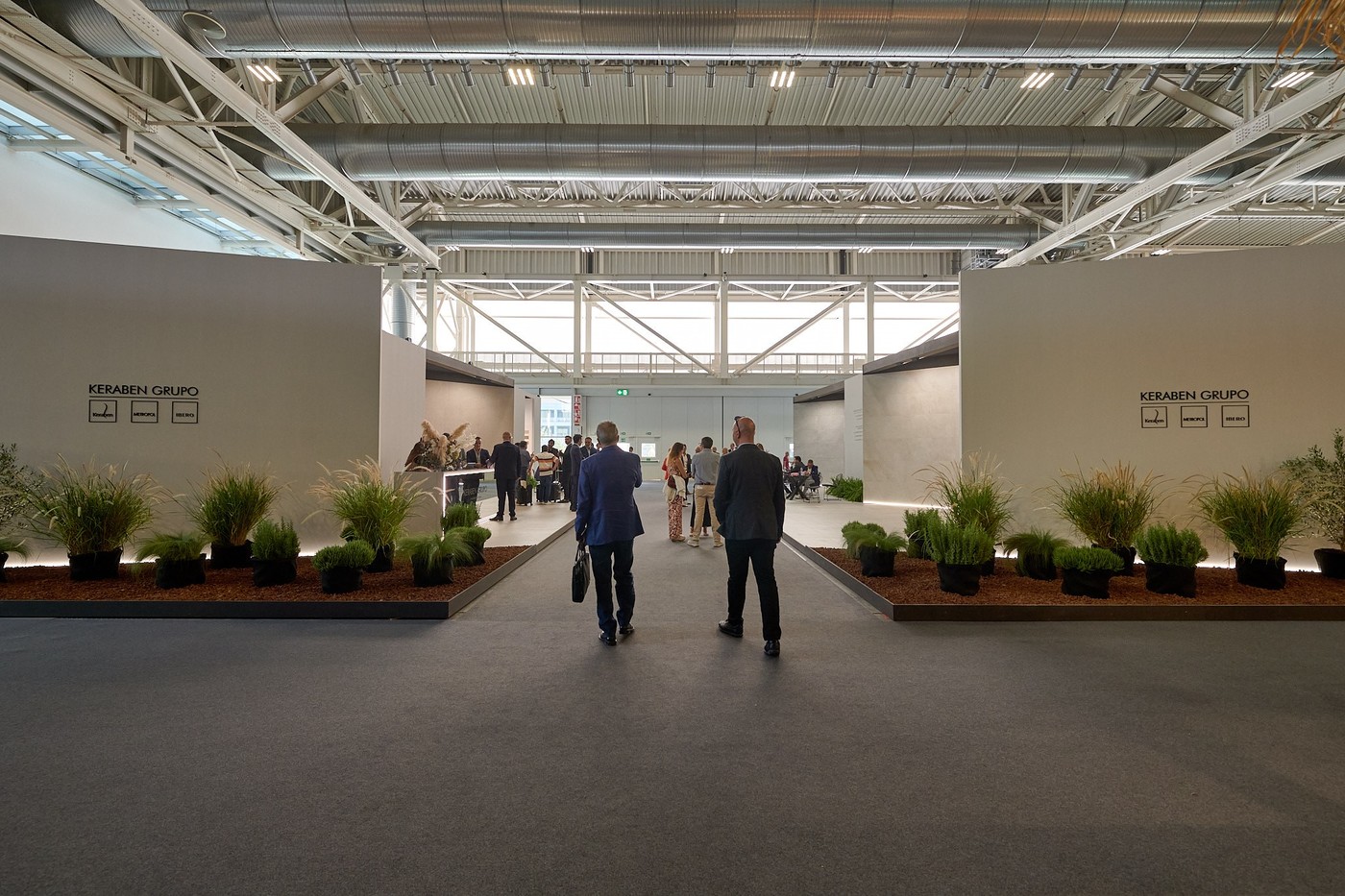 From 25 to 29 September, Keraben Grupo presented its new products at Cersaie, the leading trade fair for the ceramics sector, which is held every year in Bologna (Italy). Although it is still too early to evaluate and offer attendance figures, it is certain that the Italian trade fair has a growing participation every year. In 2022, more than 90,000 visitors passed through the stands of the various exhibitors.
In addition to its design and quality, Keraben Grupo is characterised by its transversal vocation when it comes to responding to the demands of each and every one of its customers. As a result of this vocation, "A Reflection Of You" was born, the creative concept chosen by the Castellón-based group, which represents a continuity with respect to its 2022 proposal.
A proposal for every sensibility
From Harlem, which recalls the functionality of New York homes, to the sophistication of Charisma, with its incredible recreation of the most elegant marble. Leaving an outstanding space for wood lovers with Poème, which masterfully recreates its naturalness, but adding the advantages of ceramic material. Without losing fidelity to traditional materials, such as hand-fired clay, whose aesthetic result reproduces Terracotta.
And adding particularly creative elements, such as Botanical's proposals, which manage to turn a simple wall into an authentic artistic mural. Without forgetting, of course, basic materials in the creation of interiors, such as natural cement (with the Shade collection), stone (with Lune) and a nod to the Mediterranean (with Isola), the inspiration for a large part of the production of a company with deep Mediterranean roots.
Cutting-edge technology at the service of design
Thanks to its constant investment in research and development, Keraben Grupo has been able to present at Cersaie 2023 the Digital Soft finish, the latest generation of highly realistic, resistant and extra-soft semi-polished porcelain tiles. It is a new semi-polished finish with highly resistant reserves that takes us a step beyond softness with its high aesthetic quality.
The new Digital Soft finish combines the smoothness of the Soft finish with digital technology, reserving certain areas of the design of the piece and giving rise to ultra-realistic surfaces, to generate a greater sensation of naturalness in spaces and a high aesthetic value.
Highly resistant floor and wall coverings that help to configure spaces that bring warmth to environments and a sensation of natural surroundings, thanks to the depth of the veins that provide high doses of realism, where aesthetics are elevated to become an essential value.
In addition, at this event Keraben Grupo presented its new XL-Surfaces formats (280x120 cm and 120x120 cm). This new format proposal was created to revolutionise the concept of continuous surface and to open new frontiers in design, thanks to the reduction of joints and the improvement in performance due to the high temperatures to which they are subjected.
As a result of this progress, XL-Surfaces have a thinner thickness while maintaining the technical characteristics, which is ideal for covering any type of space and offering solutions for interior design projects.
This new proposal of coatings allows to enhance the graphics of the products and raise the aesthetic beauty to the next level, adapting to all decorative styles.