We create emotions.
We create prestige. The impact and feeling of fascination that are aroused when you see something you've never seen before. The expression and reflection of your own self.
We are creators.
Of spaces, pieces and sensations in which you can find yourself. Through us, we want you to feel the fascination of seeing yourself reflected in a space. To discover yourself through pieces that reveal your personality.
If you like to set the trends. If you want to raise the style bar higher. If you are someone who delves deeply into their own creativity and enlarges it. In us, you will always find a part of you. So that you can create the spaces that embody your true essence.
Spaces that reflect you.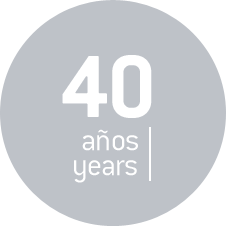 FOR OUR OVER THAN 40 YEARS OF EXPERIENCE
Keraben Grupo started its activity in 1974 under the name of Gres de Nules. Since then, our customer focus and the continuous technological innovation have guided our steps. Experience and innovation for your project.