Keraben Grupo will once again be attending Cevisama, one of the most important international trade fairs for the ceramics industry, which will take place in Valencia from 3 to 7 February. At this new event, the inspirational message of the Keraben Grupo's stand is "It's a kind of music". All their new products will be presented, to the beat of the music.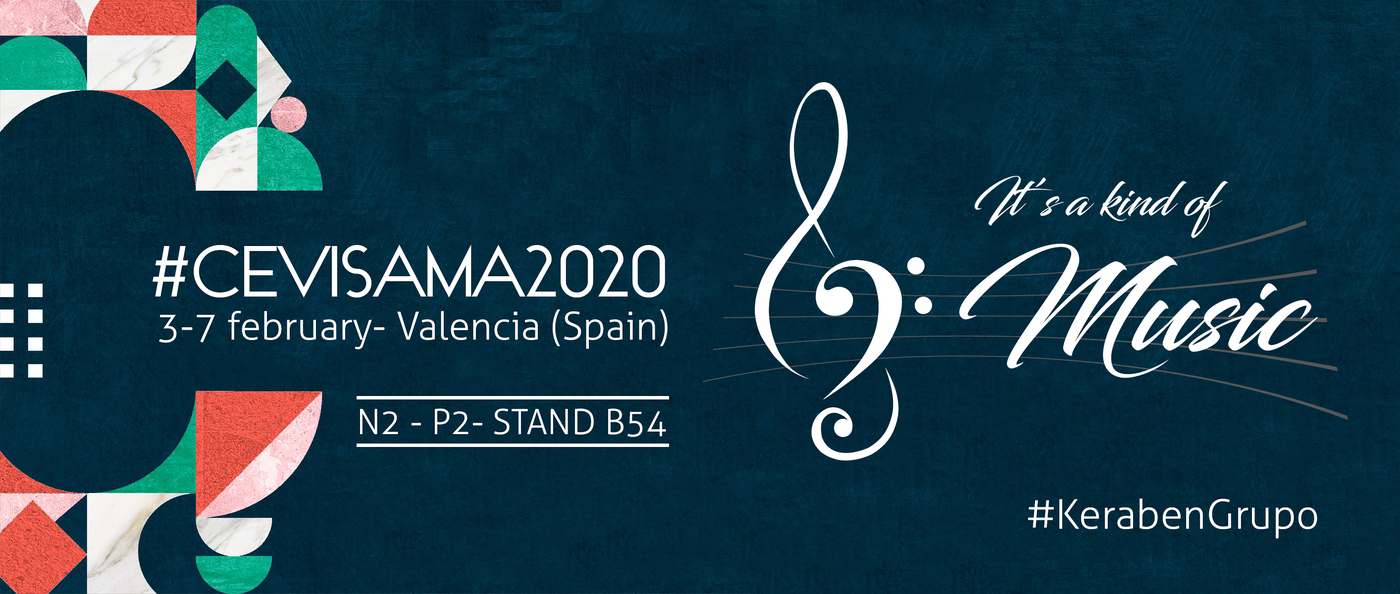 Just as music is capable of relaxing us and helping us to achieve a Zen state of mind, it can motivate us, stimulate us and produce a profound sensation of euphoria. It can transport us to other places and help us to disconnect, just as it can help us to focus.
Ceramics - "It's a kind of music". And each of our brands identifies with a different musical style. Keraben is jazz, for the confidence and the touch of distinction provided by its collections; Metropol is rock, for the bold, contemporary and stand-out approaches that come with its personality; and Casainfinita is chill out, for its relationship with nature and its ability to create spaces that encourage you to disconnect.
Visit our stand at the next Cevisama event, where ceramics have their own voice, using it to transport us to the most special and evocative spaces.
We will be in hall N2-P2, stand B54.