As every year, Keraben Grupo was present at Cevisama 2023, one of the most consolidated events in the Spanish ceramics industry. The preliminary results could not have been more encouraging; the company's stand was packed throughout the week with visitors from all over the world who came to find out about the Group's ceramic offerings, and numerous deals were signed.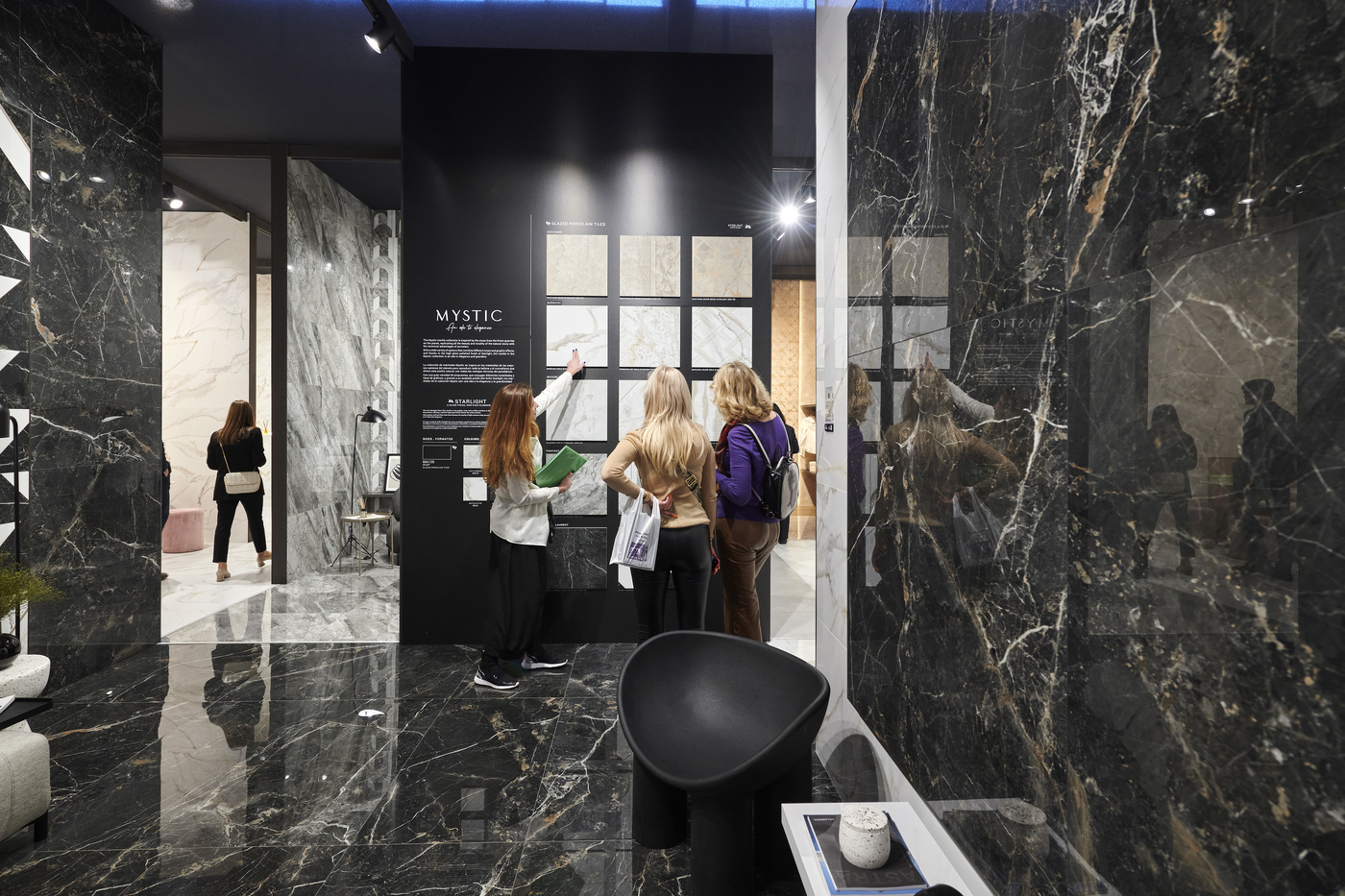 Keraben Grupo presented its proposals in a new exhibition space of more than 1,000 m2 dedicated exclusively to the company. It is Pavilion 6Bis - Stand A1, which after the event will be the company's new showroom for the rest of the year at Feria Valencia, where it will be able to serve its customers in a unique environment and privileged location.
This new exhibition space at Feria Valencia is called "The Square", a nerve centre for the three brands (Ibero, Metropol and Keraben) and will be made available to Keraben Grupo's customers.
This showroom will recreate a residential area with a central square, where the three brands are represented by three different homes, catering to the value of Keraben's elegance, Metropol's style and Ibero's creativity. These homes are a reflection of the ideal spaces of Keraben Grupo customers. In the communal areas of this residential complex, Keraben Grupo is exhibiting the technical solutions of its Contract division (staircases, facades, raised floors, swimming pools, fountains, etc.).
Through this wonderful space, we move through the collections of the three Keraben Grupo brands. Among them, Idyllic and Universe by Keraben stand out, ready to become the muse of designers, architects, artists and people. Marble and metal create a proposal in which elegance, beauty and extreme quality make it a unique focal point.
Also, Metropol's unique, timeless and everlasting personality and style is reflected in its Charisma and Arduin collections, where avant-garde, dynamism, charisma and style are conveyed in its ceramic proposals.
In the case of Ibero, the brand introduces sensitivity, authenticity and creativity. An adventure for the customer; a challenge, a new discovery of pieces that stimulate all five senses and lend a sensorial nature to homes. The Mystic, Matisse and Boulevard collections: cements and stones that pave the way for new textures and designs without being afraid to experiment.
"The Square" showroom will be open until Cevisama 2024, a period that will be used by the Keraben Grupo to complete a new showroom at its facilities in Nules, an area of more than 3,000 m2 that will undoubtedly become a benchmark in the sector.